Going blonde with the De Light Lightening System.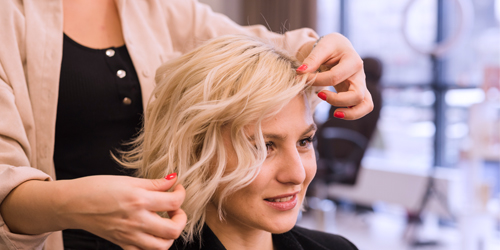 Going blonde with the De Light Lightening System.
Getting the perfect golden blonde and the ultra-cool platinum shades are all the rage in the hair color world! However, the process of going blonde can be a tricky one, but it doesn't have to be.
Using the Tocco Magico De Light lightening system makes it easy to achieve those industry favorite tones. Tocco Magico's absolute innovation promotes extreme high performance and ease of use for all blonding applications. The De Light lightening system collection of high-performance lightening tools features three lightening categories, developers and one after-treatment that work synergistically together for uniform lift and personalized, predictable results.
De Light Decolor Cream is an ammonia-free, multi-use cream lightener that is great for highlighting, gentle lightening and gentle removal of artificial color or pigment.
De Light Universal Lightening Powder delivers 5-6 levels of lift and is formulated with violet pigments to control any unwanted warmth.
De Light Plus Power Lift Plus delivers 7-8 levels of lift and features blue pigments to reduce any unwanted yellow undertones.
Perfect any lightening service with Tocco Magico's demi-permanent & permanent color lines for toning and blending to achieve the perfect gold or icy cool blonde tone! Shop all Tocco Magico color lines here.