Achieve a Dimensional Balayage with Multi Complex Permanent Color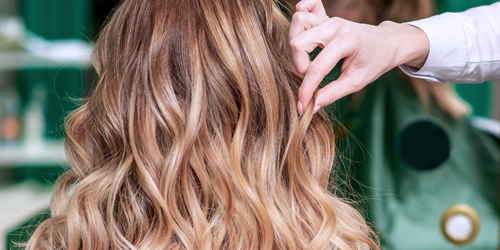 Achieve a Dimensional Balayage with Multi Complex Permanent Color
A dimensional look is the #1 request for stylists behind the chair these days! Changing your hair color doesn't have to be drastic. You don't need to make the leap from blonde to brunette, to totally switch up your look. You can bring in new life into any style by simply adding dimension.
Dimensional color means just that, adding "dimension" throughout the hair with a contrast of darker shades and lighter shades. Dimensional color may be created by adding wave-like sections of lighter hair color to dark hair or shades of darker color to lighter hair for added depth. This look can be achieved with several different techniques like highlights, balayage, ombre, and color melting. Keep in mind that these techniques don't necessarily mean, going blonde. If you're a bold individual, and love experimenting with fashion shades then this technique may be a perfect fit for you too!
Tocco Magico's Multi Complex Permanent Color is a fan-favorite for these techniques because of its voluminous and translucent formula that allows you to melt colors seamlessly without a worry of demarcation lines. The color portfolio has 70 shades in a 3.4 oz / 100 ml tube with levels that range from 1 to 9 and feature an assortment of high lift and super blonde shades with 5 levels of lift in our new Super Blonde series that provides 100% Gray Coverage—impressive!
Can every hair type benefit from some extra "dimension"? Absolutely! Any texture and color can achieve this look! Even if your hair is super dark or curly, you can try out natural-looking highlights. In fact, textured hair is a perfect candidate for this because you can accentuate the look of the curls and overall body of the hair.
Check out Tocco Magico's color portfolio and pick out your favorite shades for your new dimensional look!
Are you stylists? Craft your Artistry with Tocco Magico and learn more about our color portfolios, products, & techniques in our resource center!